CAMET CARBON 149 ALL AROUND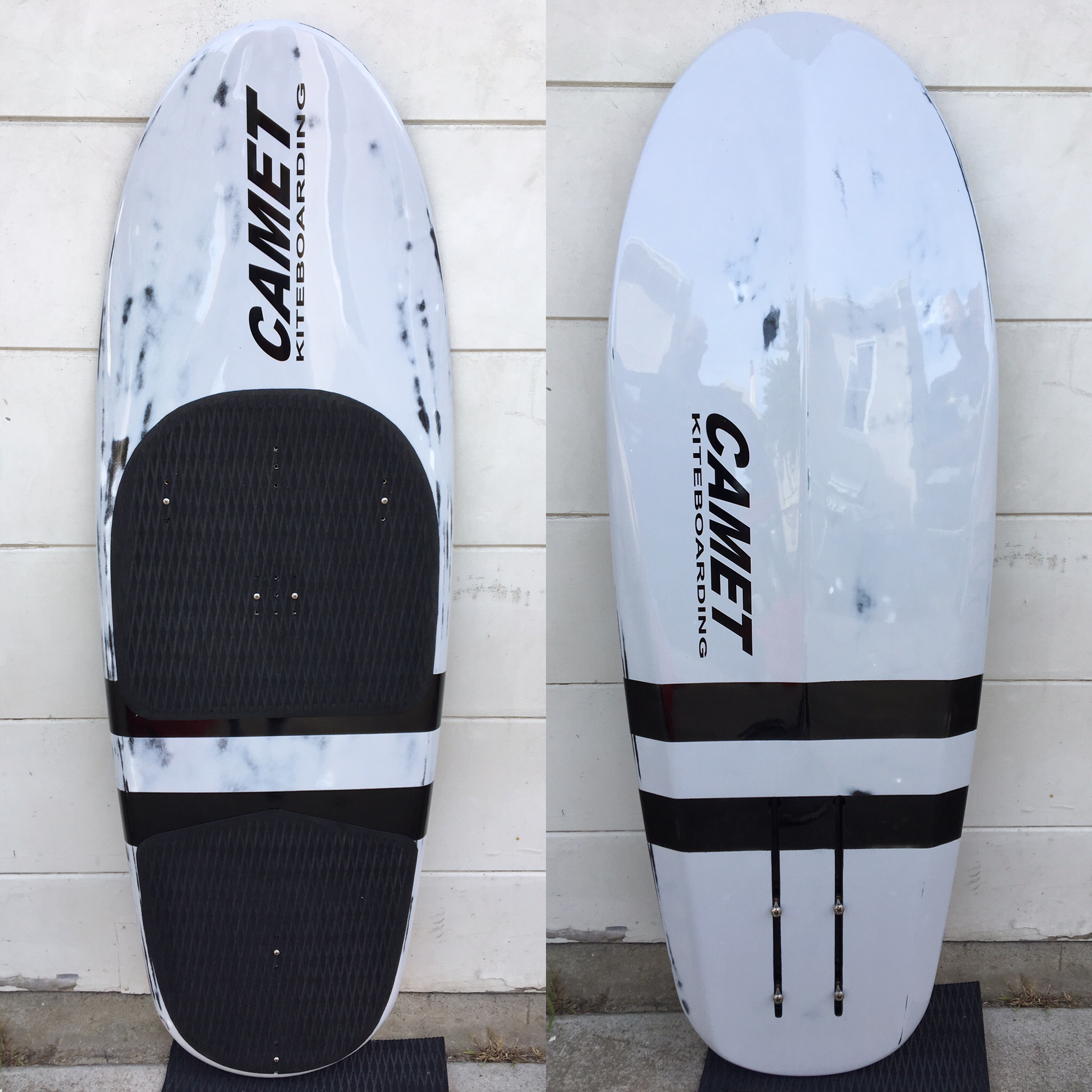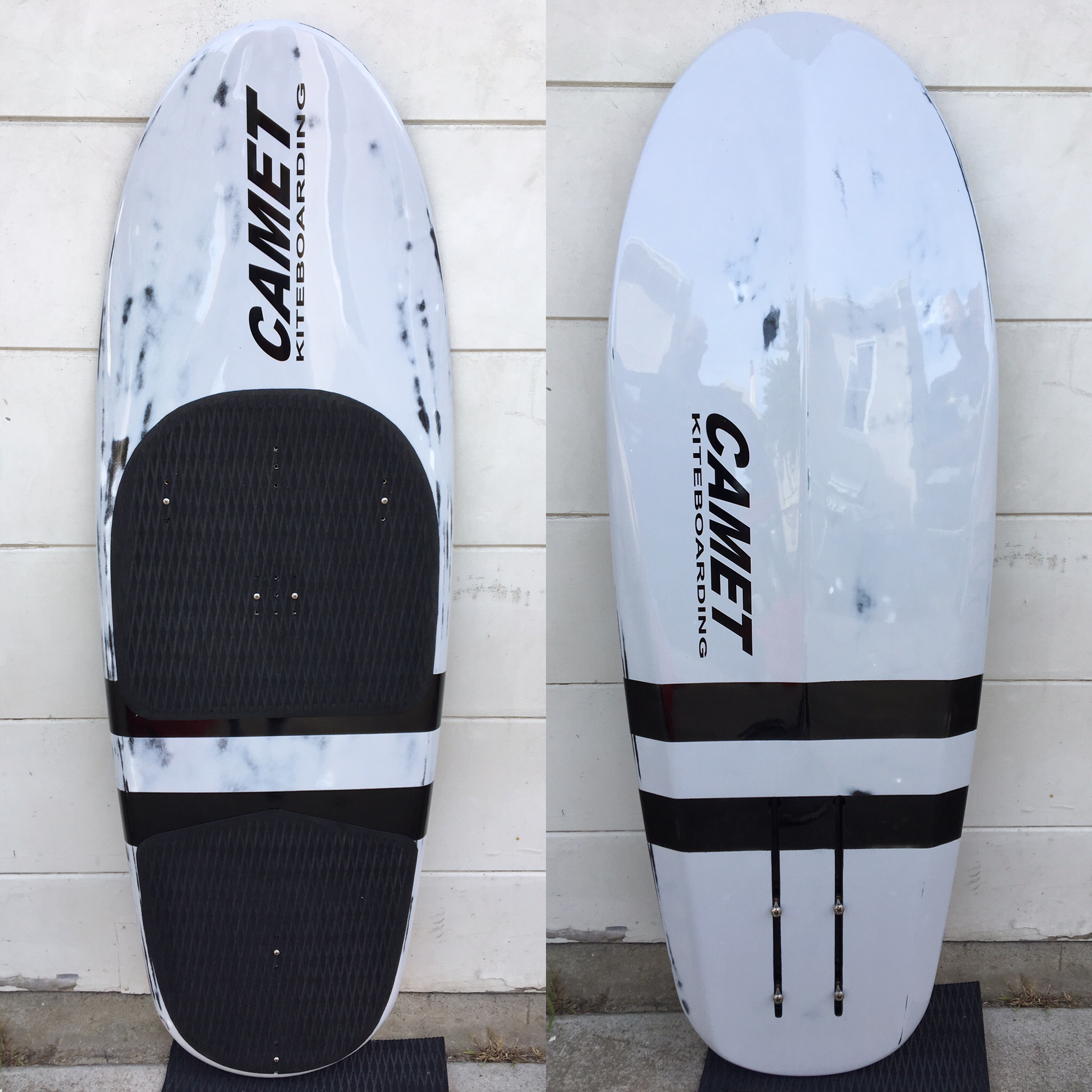 CAMET CARBON 149 ALL AROUND
The 149 kite foil board is a full carbon vacuum bagged construction featuring the first ever patent pending double concave bottom that helps prevent the board from sticking on the water when coming off the foil. The board is designed to help increase handling when off the foil for moves such as jibing or tacking. Other boards with flat bottoms slap the water, stop, and veer off course causing you to crash. The 149 with its specifically designed bottom helps prevent that. Each board is handcrafted and made to order in San Diego, California. Extra care is taken to adjust and balance the board for optimum performance.
Board comes with either a TUTTLE BOX or TRACKS to accept a wide range of foils. Plate or Tuttle box.
Board comes with deck traction pads, mounting bolts for foil and Foot Strap bolts. No foot straps.
Measurements: 149cm long x 50cm wide
Board weight: 8.9 lbs +- depends on configuration
FOIL: NOT INCLUDED
KEEP BOARDS OUT OF DIRECT SUN EXPOSURE, AND USE A REFLECTIVE BAG. DO NOT KEEP THE BOARD IN A CLOSED VEHICLE DURING HIGH TEMPERATURES OR ON THE ROOF OF YOUR CAR. WEAR A HELMET AND PDF. FOLLOW ALL KITEBOARDING SAFETY RULES.
International orders: Additional shipping cost maybe added to your order. Please contact us for more information.